Best Vitamins For Cold And Flu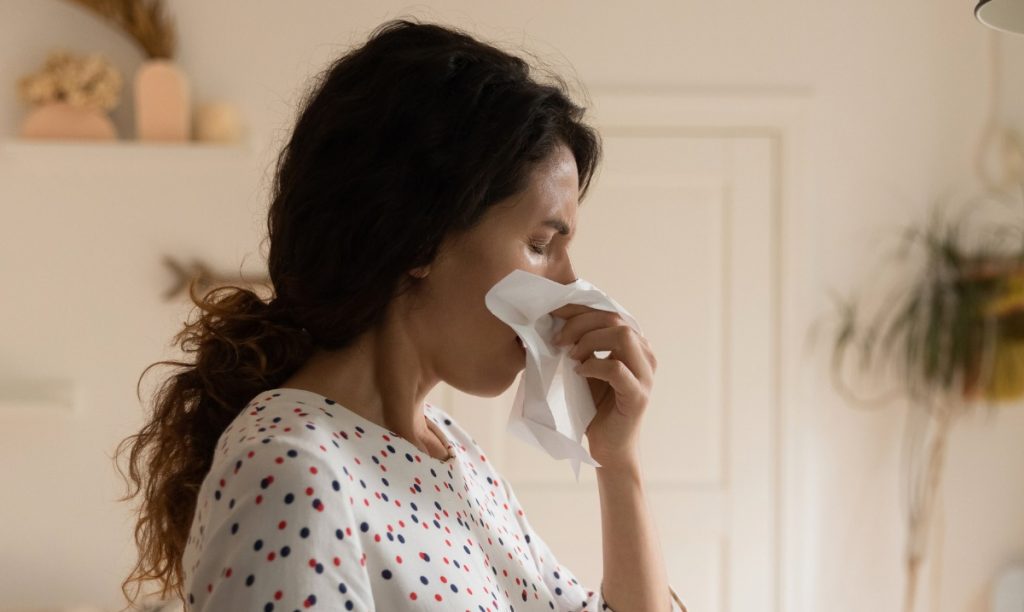 The Wellness Firm offers the best vitamins for cold and flu to boost your immune system. Call us today to book your session.
What Causes the Common Cold? Can IV Vitamins Be Used to Treat it Quicker?
Common colds are not caused by one virus and can cause a variety of symptoms. These symptoms include a runny nose and congestion as well as sore throat and coughing. Although there is no cure for the flu or cold, we can help you get rid of the symptoms faster. Vitamins can help boost your immune system, and reduce the likelihood of you getting the flu or cold again. The Wellness Firm is a boutique that offers high-quality medical services and can provide a popular treatment for cold and flu symptoms.
How Do IV Vitamins Help Fight the Cold and Flu?
Rhinovirus is the most prevalent type of cold virus, causing up to 40% of all colds. The coronavirus is second, causing approximately 20% of all colds. About 10% of these colds are caused by respiratory syncytial viruses. Flu, short for influenza, can have many of the same symptoms that a cold does, such as coughing, congestion, and sneezing. However, many people feel the flu is more bothersome than the cold due to the fact that it usually causes a high fever, body aches, and fatigue.
Although there are no cures for the flu or cold once symptoms have developed, it is possible to start a regimen of vitamins while they are still present. This will help reduce the time the virus remains in the body and decrease the severity and intensity of some symptoms. Vitamin C was once known as the cure for scurvy. However, it is now recognized as an immune booster that can aid the body in fighting off many viruses and bacteria. Vitamin C is an antioxidant. This means that it fights free radicals, which are harmful molecules that can damage blood cells.
Treatment for Cold and Flu
Having a high dose of vitamin C means that the person receiving it has access to vitamin C levels that are uncomfortable or impossible to consume orally from food or supplements. You will be surprised at how easy it is to have IV vitamin therapy. The IV drip is activated by a small pinprick into the injection site. This allows the nutrients to travel directly to the bloodstream, allowing them to stay more potent and not need to be introduced through the digestive tract. 
This is advantageous because IV vitamin injections that travel through the digestive process are less effective than IV vitamins. The digestive enzymes, and processes of the stomach, and liver reduce the effectiveness and potency. Patients stay awake throughout the session. They may choose to take the time to do other things, such as catch up on work or read a book. Sessions can last between 20 and 60 minutes. The Wellness Firm provides the highest quality nutrients our industry has to share with our patients.
The Wellness Firm's IV Vitamin Therapy
We are an experienced medical provider that offers IV vitamin therapy in our modern medical office. After a consultation with your physician, you may request our concierge house call service for vitamin injections at your office or home.
The Wellness Firm specializes in mobile IV vitamin therapy. It offers intravenous injections, including glutathione, to patients. They offer blood work so you can have completely tailored IV therapy based on your body's needs. Founded by local Firemen, The Wellness Firm has been providing a safer Tampa Bay since 2006. Call or contact us via E-mail today to schedule a session for the best vitamins for cold and flu and be sure to check out our 5-star reviews!

Schedule your next IV Therapy Cocktail with a medical professional today!