Contact us today to learn more about our wellness services!
Customized
Treatment for You
Hello! Vincent here, owner of The Wellness Firm. After discovering my brother was battling fatigueness he was told by another clinic that he needed B12 IV Therapy treatment. We did some blood work ourselves and found that it was actually an iron deficiency. This is why we introduced the option to get blood work done so you have a completely tailored solution to your actual needs.
We offer a variety of different IV Vitamin drips in our St Petersburg center as well as throughout the Tampa Bay area via house calls. We offer all the popular iv vitamin drips as well as custom iv vitamin drips. We offer IV Myers' cocktail, iv glutathione, iv vitamin d, iv magnesium, iv vitamin c, high dose vitamin c, iv MSM, iv NAD, iv Phosphatidylcholine and more.
Our most popular iv vitamin drip is the Myers plus cocktail that includes all the B complex vitamins, magnesium, phosphate, calcium gluconate, amino acids, and vitamin c.
Each patient varies but in general six to eight sessions is recommended.
Quality Care You Can Trust!
In today's fast-paced world, maintaining optimal health and wellness is not just desirable, it's essential.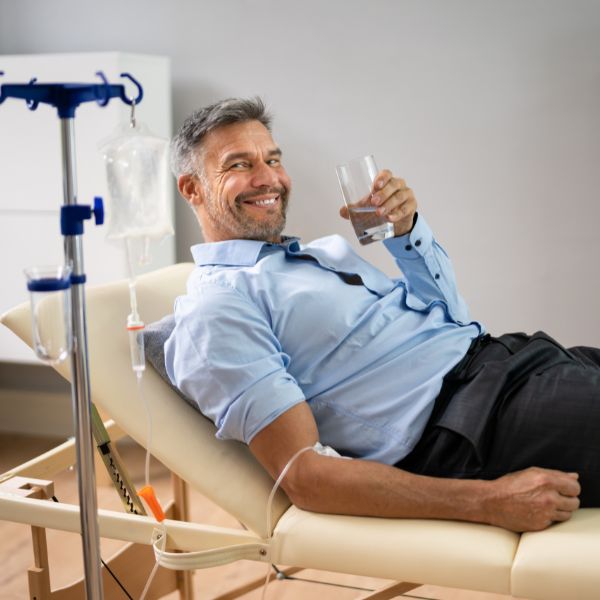 Understanding Vitamin IV Therapy: An Overview Hey there, folks of Pinellas County, Florida! As someone
Understanding IV Therapy: What Is It and How Does It Work? Hello again, folks! Let's